Our Alliance
The Small Farm Alliance of Cannabis Growers and Supporters is a community working to ensure social and environmental justice for cannabis growers in New York State.
Andi Novick has been a practicing litigator for over three decades. As an expert in the field of tenants' rights, she both organized and represented tenants; lectured extensively in New York City; worked closely with the Metropolitan Council on Housing; and conducted numerous training sessions for professional and public interest organizations.
In 2006, she founded the Election Transparency Coalition, an advocacy group fighting to protect the integrity of New York's system of lever voting. As founder of ETC, Novick spoke at college campuses, community centers, and other public events, testifying before various government agencies and legislative bodies, and authored dozens of articles addressing the unconstitutionality of hidden vote-counting on software-based voting systems.
Since 2010, Novick has studied biointensive farming practices, with particular interest in processes of regenerative farming, and its positive impact towards sequestering carbon and mitigating climate destruction. Her passion and appreciation for the wonders of cannabis began in 2011, when her oldest friend was diagnosed with lymphoma. It was then she first learned of the endocannabinoid system and its role in fighting disease. Her research into the extraordinary healing power of cannabis has continued, and she is now, once again, organizing, educating, and providing testimony to persuade the State of New York and its people of the opportunity that the legalization of cannabis presents to us - shifting the paradigm in the way we farm, the way we treat each other, as well as the inspiration for us to save the planet.
An agriculturist and entrepreneur with over twelve years of experience across the private, non-profit, and philanthropic sectors, Ben specializes in regenerative farming systems and supply chain management. His early work in Haiti creating an organic coffee production and export business led him to found Atlantic Organics in 2007, the largest organic fresh vegetable farm in the state of Maine at that time. Jointly with his other venture, Locally Known LLC, Ben provided the first 100% East Coast grown and packaged organic salads available to the Northeast and Mid-Atlantic retail markets.
Ben currently serves as the General Manager of Stone House Farm and Old Mud Creek Farm. On these two adjacent farms located in the Hudson Valley, he is responsible for the design, oversight, and continual improvement of 3,500-acres of diversified, organic grains for cover crop seed, human consumption, livestock feed, and grass-fed beef. Ben's core passion is addressing climate change through ecological restoration and appropriate agricultural practices. Since 2013, he has directed Hudson Carbon, an open source collaborative research institute, where he leads efforts focused on monitoring the carbon storage potential of soil, and aims to provide a model that is profitable while improving soil health and function.
Informed by her direct business development experience in the startup cannabis industries, Melany brings a savvy and focus to Small Farm Alliance of Cannabis Growers and Supporters. During her previous roles as executive assistant for a major cannabis brand, and as a compliance manager for Humboldt Brothers, a network of medical marijuana production firms in Northern California, she gained expertise in local regulation and state legislature. As COO of People Need People, a temporary cannabis labor firm, she oversaw ongoing operations of more than 40 contracted laborers, and crafted project proposals for a range of stakeholders. Seeking to unite her commitment to climate change and regenerative land management, she worked as a research and lab contributor assistant at Hudson Carbon before joining Hudson Hemp.
Inspired by a childhood spent on organic farms, Melany is motivated by the potential of cannabis as the future of food, fuel, fiber and medicine. She majored in German Studies from Bard College and won the German Book Award in 2012.
An American farmer, educator, and performance artist. A great-grandson of the Harlem Renaissance, King Aswad has graced NYC's grungiest nightclubs and elite music venues with his skateboard and ubiquitous guitar. He has performed in 48 of 50 United States. An accomplished singer, songwriter, composer and recording artist, King Aswad's musical prowess was honed by NYU Professor Q-tip of pioneer hip hop/jazz group, A Tribe Called Quest, and molded internationally by performing in the Tony award winning Broadway musical RENT throughout the United States, Canada and Japan. King is a certified yoga instructor, known for emphasizing correct form, alignment and refined technique for both children and adults.
Forged by the urban environment of Harlem, NY and the small rural town South Valley near Cooperstown, New York, King developed love and discipline for farming as he grew up working his grandparents 100 acres of orchards, gardens and livestock in their active journey toward food sovereignty. As Founder of the Institute of Afrofuturist Ecology and Claudine Field Apothecary he leads a black male initiative, 'Re-imaging Black Masculinity' that utilizes Afrofuturist frameworks to offer young black, cis-gendered and trans gendered men personal development skills alongside mindfulness and wellness practices, organic farming and outdoor sports. King is a loving father devoted to social, environmental, racial, and gender justice.
A farmer, herbalist and entrepreneur. Born in Philadelphia, built in Brooklyn, and based in Millerton, NY. Jasmine is the Founder and Executive Director of the Institute of Afrofuturist Ecology, founder and Lead Grower for Claudine Field Apothecary, a biodynamic organic farm specializing in vibrant flowers and medicinal herbs, she is also a Co-founder of Wildseed, a black- and brown-led, feminine-centered healing sanctuary established on 181 acres in the mid-Hudson Valley. Jasmine works collaboratively with many organizations and institutions to provide healing services and curate wellness spaces rooted in an anti-oppressive, trauma informed practice, inclusive of all gender identities. She has worked with National Crittenton: Catalyzing Social and Systems Change for Girls, Columbia University, Yale University, Brooklyn College, Brooklyn Museum, Museum of Contemporary African Diaspora Art, Black Women's Blueprint, Brownsville Community Justice Center, Hetrick-Martin Institute, Law for Black Lives, The Praxis Project and Planned Parenthood. Jasmine is a loving mother devoted to social, environmental, racial, and gender justice.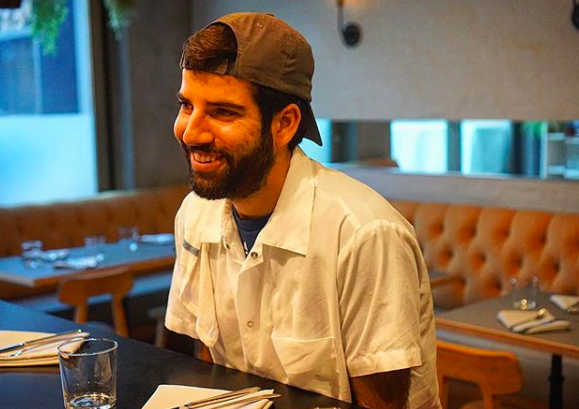 Dedicated to environmental sustainability in professional, academic, and personal contexts, Taylor offers a dynamic and youthful energy to the Alliance. Informed by his childhood on a small organic farm in the Hudson Valley, he has applied his love and appreciation for the spectacular bounty of produce our region has to offer at Gristmill, a small, farm-to-table restaurant in Park Slope, Brooklyn. As lead line cook, Taylor has worked with numerous small farms and food purveyors throughout the region, helping support and promote the vibrant scene of craft businesses creating food and beverage in New York State. With New York Small Farm Alliance of Cannabis Growers and Supporters, he offers both technical assistance and support with research and policy issues.
Novick-Finder earned a B.A. with Honors in Environmental Analysis with a concentration in sustainability and the built environment and ecological photography, from Pitzer College. He is currently pursuing a M.S. in Sustainable Environmental Systems from the Pratt Institute.
Solonje Burnett and Danniel Swatosh are on a mission is to humanize experiences with cannabis, building bridges between brands, consumers and those who've not yet experienced the healing benefits of cannabis, while advocating for an equitable industry.
Leading with inclusionary growth through collaboration and conscious partnerships, we cross-pollinate advocacy, culture, education and mindfulness to create immersive purpose driven experiences as well as support brands on their own strategic journey.

Together we are cultivating a community of changemakers who influence cannabis culture in ways that really matter.
#PlantedUnderaNewMoon